In today's fast-paced world, a functional dishwasher is a lifesaver. It ensures your kitchen runs smoothly, freeing up valuable time for other tasks. However, like any other appliance, dishwashers can encounter issues over time. When that happens, you need a reliable Dishwasher Repair Service Dubai.
Common Dishwasher Problems
Dishwashers, though convenient, are not immune to problems. From drainage issues to malfunctioning pumps, there are several common problems homeowners may face. When your dishwasher starts acting up, it's crucial to seek Dishwasher Repair in Dubai promptly.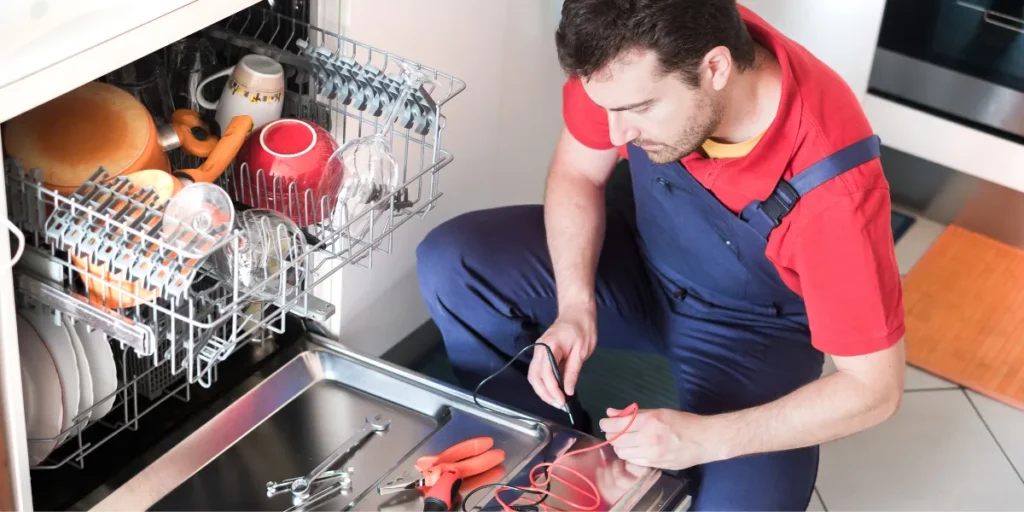 Why Choose Barakat Al Dar Repairing?
When it comes to Dishwasher Repair company Dubai, Barakat Al Dar Repairing stands out. Our team of experts is well-versed in handling various dishwasher brands and models. We offer top-notch Home Appliance Repair Services Dubai, ensuring your dishwasher is back to its prime.
Dishwasher Repair Process
Our repair process is efficient and thorough. We diagnose the issue, provide a transparent quote, and carry out the repair with precision. You can trust us to handle your dishwasher with care.
Benefits of Professional Repair
Opting for professional dishwasher repair comes with numerous benefits. It not only saves you time but also ensures a lasting solution to your appliance woes. Our technicians are equipped to handle any problem, delivering value for your money.
Customer Testimonials
Don't just take our word for it. Hear what our satisfied customers have to say. Our reputation in Dishwasher Repair in Dubai speaks for itself.
"Barakat Al Dar Repairing saved the day! Fast and reliable dishwasher repair service in Dubai." – Sarah H.
Preventive Maintenance Tips
To avoid future breakdowns, it's essential to maintain your dishwasher. Regular cleaning and maintenance can extend its lifespan. Here are some tips:
Run the dishwasher with a full load.
Clean the filter regularly.
Check for leaks or unusual noises.
Use the right detergent and rinse aid.
Contact Barakat Al Dar Repairing
For the best Dishwasher Repair Service Dubai, reach out to us today. We are just a call away from resolving your dishwasher troubles. Contact us at [Insert Contact Information].
Frequently Asked Questions
Q1: How long does a dishwasher repair usually take?
A: The repair time varies depending on the issue. Our technicians work efficiently to minimize downtime.
Q2: Is it cost-effective to repair a dishwasher?
A: In most cases, yes. Repairing a dishwasher is more cost-effective than replacing it.
Q3: Do you offer emergency repair services?
A: Yes, we do. We understand the urgency of a malfunctioning dishwasher and offer prompt services.
When you need Dishwasher Repair Dubai, Barakat Al Dar Repairing is your trusted partner. Our expertise, professionalism, and dedication to customer satisfaction make us the go-to Dishwasher Repair company Dubai. Don't let a faulty dishwasher disrupt your routine; contact us for efficient and reliable repairs.