Refrigerator Repair: Keeping Your Cool
Refrigerators are indispensable appliances in our homes, ensuring our food stays fresh and our beverages chilled. However, like any other machinery, they can sometimes malfunction. In this article, we'll explore the world of refrigerator repair, focusing on the services offered by Barakat AlDar Repairing Dubai.
Common Refrigerator Problems
Before diving into repair services, let's identify some common refrigerator issues. These include unusual noises, inadequate cooling, water leakage, and faulty ice makers. If you've encountered any of these problems, it's time to consider refrigerator repair.
Signs Your Refrigerator Needs Repair
Refrigerators often give warning signs before a breakdown. Look out for unusual sounds, such as loud humming or clicking. If your food isn't as cold as it should be, or if you notice frost buildup, these are red flags. Don't ignore them; they can lead to more significant problems.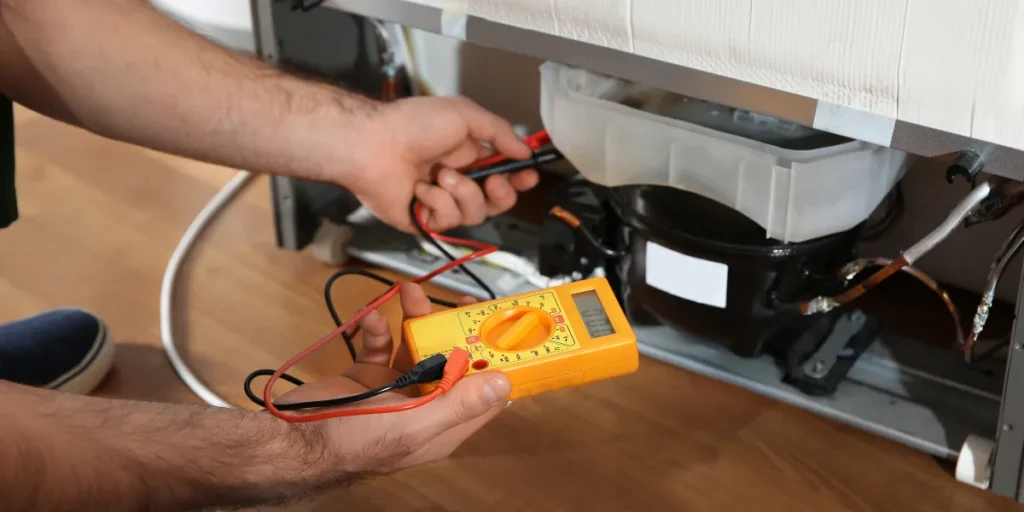 Why Choose Barakat AlDar Repairing Dubai?
When it comes to refrigerator repair, Barakat AlDar Repairing Dubai stands out. Our team of experienced technicians is dedicated to providing top-notch service. We understand the urgency of a malfunctioning refrigerator and act swiftly to resolve the issue.
Refrigerator Repair Services
Barakat AlDar Repairing Dubai offers a comprehensive range of refrigerator repair services. Our technicians are experts in Refrigerator Repair, ensuring your appliance is up and running in no time. Whether it's a minor glitch or a major overhaul, we've got you covered. We specialize in Refrigerator Service Dubai and are the go-to Refrigerator Repair Company in Dubai.
Professional Technicians
Our success in refrigerator repair is attributed to our skilled technicians. They undergo rigorous training and have years of hands-on experience. Their expertise allows us to diagnose and fix issues efficiently, ensuring your refrigerator works like new.
Customer Satisfaction
At Barakat AlDar Repairing Dubai, customer satisfaction is our priority. Don't just take our word for it; read the testimonials of our delighted customers. We pride ourselves on delivering quality service that exceeds expectations.
Service Areas in Dubai
We serve a wide range of areas in Dubai, ensuring our refrigerator repair services are accessible to all residents. Wherever you are in Dubai, we're just a call away.
Affordable Pricing
Refrigerator repair shouldn't break the bank. We offer competitive pricing options, making our services accessible without compromising on quality. We believe in transparency and providing value for your money.
Contact Us for Refrigerator Repair
Is your refrigerator acting up? Don't hesitate to contact us. Reach out to Barakat AlDar Repairing Dubai for all your Refrigerator Repair needs. We're your trusted partner for Refrigerator Service Dubai and more. Keep your cool; we've got your back.
In conclusion, when it comes to refrigerator repair, Barakat AlDar Repairing Dubai is your reliable choice. Our skilled technicians, affordable pricing, and commitment to customer satisfaction make us the go-to Refrigerator Repair Company in Dubai. Don't let refrigerator problems spoil your day; give us a call, and we'll bring the chill back into your life.