Expert Washing Machine Repair Services in Dubai
Are you facing issues with your washing machine? Washing Machine Repair can be a hassle, but worry not! Barakat AlDar Repairing Dubai is here to provide you with expert solutions for all your washing machine problems.
Common Washing Machine Problems
Washing machines are a crucial part of any household, but they can develop problems over time. From strange noises and leaks to spinning issues and drainage problems, there are various common issues that can disrupt your laundry routine. These problems not only cause inconvenience but can also lead to more significant damage if not addressed promptly.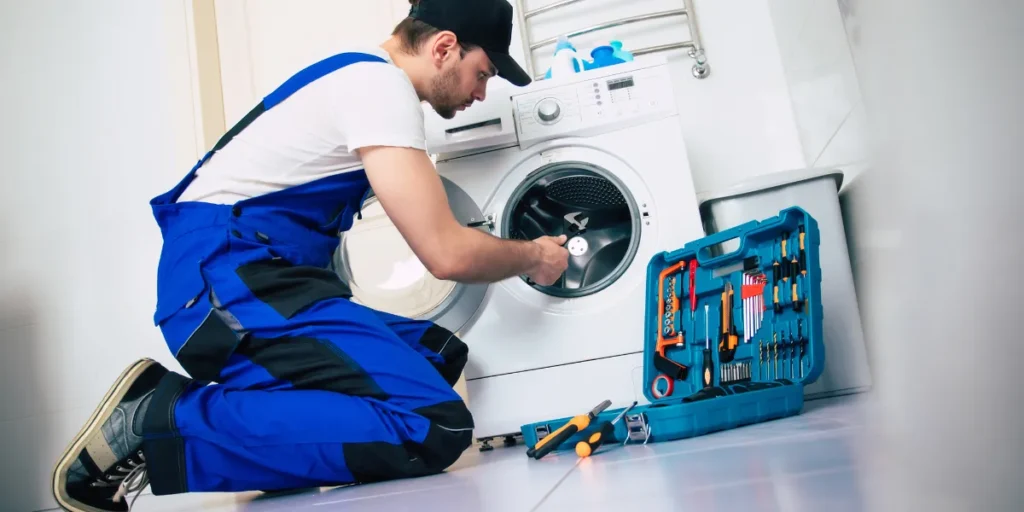 The Need for Professional Repair
While some individuals may attempt to fix their washing machines themselves, it's often best to leave the job to professionals. DIY repairs can lead to more significant problems and may even void your warranty. Professional Washing Machine Repair services in Dubai ensure that your appliance is handled with care and expertise.
Barakat AlDar Repairing Dubai
Barakat AlDar Repairing Dubai is your trusted partner for all Washing Machine Service Dubai needs. With years of experience in the industry, we have earned a reputation for providing top-notch repair and maintenance services for washing machines of all brands.
Washing Machine Repair Services
At Barakat AlDar, we offer a comprehensive range of services, including:
Regular servicing to keep your appliance in top condition
Replacement of damaged parts with high-quality replacements
Why Choose Barakat AlDar?
Choosing Barakat AlDar for your washing machine repair needs comes with several advantages. Our team of skilled technicians is well-equipped to diagnose and resolve any issue efficiently. We use only quality parts and offer competitive pricing, ensuring you get the best value for your money.
Customer Testimonials
Don't just take our word for it! Here's what our satisfied customers have to say:
"Barakat AlDar saved the day! Quick and efficient repair service."
"I thought my washing machine was beyond repair, but they fixed it like new."
Service Area
We proudly serve the entire Dubai area. Contact us today, and our friendly team will schedule a convenient appointment to get your washing machine back in perfect working order.
DIY Tips for Maintenance
While professional repair is essential, here are some DIY tips to keep your washing machine running smoothly:
Clean the lint filter regularly
Avoid overloading the machine
Inspect hoses for leaks or cracks
When it comes to Washing Machine Repair in Dubai, Barakat AlDar Repairing Dubai is your go-to choice. Don't let a malfunctioning washing machine disrupt your daily routine. Contact us today for reliable, efficient, and affordable repair services. Trust the experts at Barakat AlDar to keep your washing machine in top condition!