Expert Dryer Repair Service in Dubai – Barakat AlDar Repairing
Are you tired of dealing with a malfunctioning dryer that leaves your clothes damp and your frustration levels high? Look no further! Barakat AlDar Repairing Dubai is your trusted partner for all your dryer repair needs.
Common Dryer Issues
Dryers, like all appliances, can encounter problems over time. From strange noises to failure to heat properly, these issues can disrupt your daily routine. A malfunctioning dryer not only delays your laundry chores but also poses safety risks.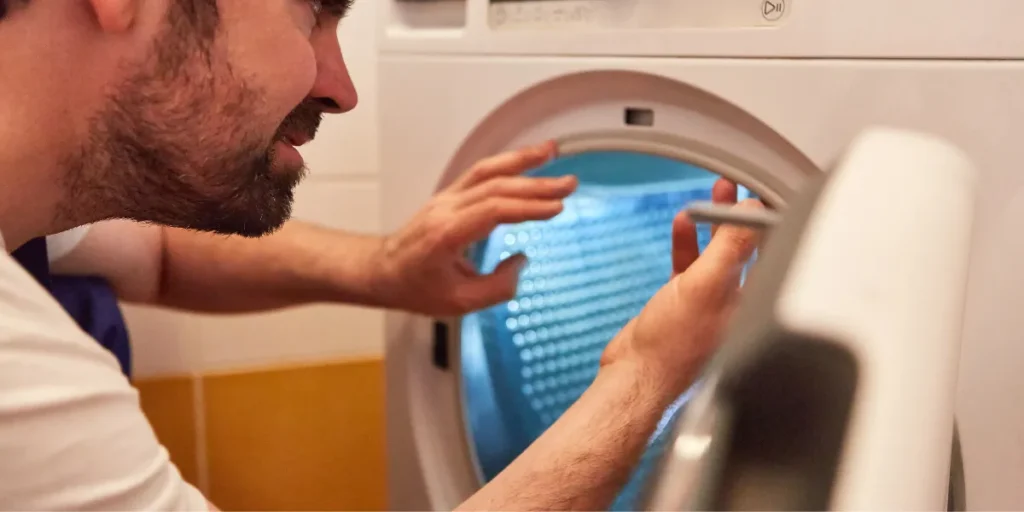 The Barakat AlDar Advantage
At Barakat AlDar Repairing Dubai, we understand the importance of a fully functional dryer in your home. Our Dryer Repair Company Dubai specializes in providing expert solutions to all your dryer-related problems.
Our Dryer Repair Services
Our comprehensive Dryer Repair Service Dubai includes diagnosing the issue, sourcing quality replacement parts, and performing skilled repairs. We cater to all major dryer brands, ensuring that your appliance runs smoothly again.
Experienced Technicians
Our team of experienced technicians is well-versed in handling dryer repairs. They undergo rigorous training and possess the necessary certifications to provide top-notch Dryer Repair in Dubai.
Quality Replacement Parts
We believe in using only genuine replacement parts for your dryer. This not only guarantees optimal performance but also extends the life of your appliance. When you choose us for Dryer Repair Dubai, you're choosing quality and reliability.
Competitive Pricing
Worried about the cost of dryer repairs? Barakat AlDar Repairing Dubai offers competitive pricing without compromising on the quality of our Home Appliance Repair Services Dubai. We believe in providing value for your money.
Customer Satisfaction
Our track record speaks for itself. We take pride in our satisfied customers who have experienced the difference of our expert Dryer Repair Service Dubai. Check out our testimonials to hear their success stories.
Quick Turnaround
We understand the urgency of having a functional dryer. That's why our efficient repair process ensures a quick turnaround time for Dryer Repair in Dubai. Say goodbye to prolonged laundry hassles.
Contact Us
Ready to schedule your Dryer Repair Service Dubai with Barakat AlDar Repairing Dubai? Contact us today. Let us bring the convenience back into your daily life with our top-notch dryer repair services.
Choose Barakat AlDar Repairing Dubai for all your dryer repair needs and experience the difference that expertise, quality, and affordability can make. Don't let a malfunctioning dryer dampen your spirits – contact us now!