Expert ICE Maker Repair Service in Dubai
Are you tired of your ICE maker giving you trouble? When it comes to ICE Maker Repair, you need a reliable partner who understands the ins and outs of these essential appliances. At Barakat AlDar Repairing Dubai, we take pride in being your go-to ICE Maker repair company in Dubai.
Common ICE Maker Problems
ICE makers can be finicky, and they often develop issues that disrupt your daily routine. From ice makers not producing ice to strange noises emanating from your appliance, the problems can be perplexing. Our ICE Maker repair service is here to tackle these issues head-on, ensuring you have a steady supply of ice for your drinks and other needs.
Our ICE Maker Repair Process
When you choose us for ICE Maker repair in Dubai, you're choosing a team of experts who follow a systematic repair process. We start by diagnosing the problem, using state-of-the-art tools to pinpoint the issue accurately. Our technicians are skilled in handling a wide range of ICE maker brands and models, and we use only genuine parts for replacements.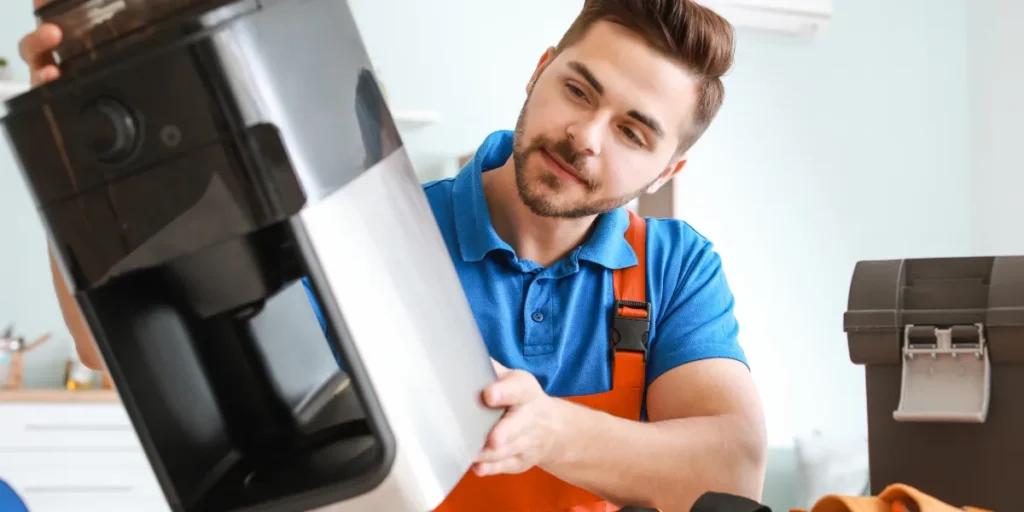 Benefits of Professional ICE Maker Repair
Opting for professional ICE Maker repair services comes with several advantages. It not only saves you time and hassle but also ensures a long-lasting solution to your ICE maker woes. Our team is dedicated to providing cost-effective repair solutions that won't break the bank.
Quality Assurance
At Barakat AlDar Repairing Dubai, we take pride in our commitment to quality repairs. Our satisfied customers can attest to the exceptional service we provide. When you choose us, you're choosing a team that puts your needs first.
Why DIY Repairs Can Be Risky
While DIY repair attempts may seem tempting, they often lead to more significant problems and added expenses. Attempting to fix your ICE maker without professional help can be risky and may even pose safety hazards.
Service Coverage in Dubai
Our ICE Maker repair services extend across various areas in Dubai, ensuring that we're easily accessible to those in need. Whether you're in the heart of the city or its outskirts, our skilled technicians are just a call away.
Cost-Effective ICE Maker Repair
We understand the importance of cost-effectiveness, which is why our pricing is competitive and transparent. Choosing our repair services not only saves you money upfront but also ensures your ICE maker operates smoothly for years to come.
Contact Us for ICE Maker Repair
Don't let ICE maker troubles disrupt your life. Contact Barakat AlDar Repairing Dubai today for all your ICE Maker repair service needs. We're here to make sure your ICE maker works like new again.