Expert Electric Stove Repair Service in Dubai by Barakat Al Dar Repairing
Electric stoves are an indispensable part of modern kitchens, offering convenience and efficiency in cooking. However, like any other appliance, they can develop issues over time. When your electric stove malfunctions, it's crucial to seek professional help to ensure it's back in working order swiftly and safely.
Common Electric Stove Issues
Electric stoves can face various issues, such as erratic heating, malfunctioning burners, or electrical problems. These problems can disrupt your daily cooking routine and pose safety hazards. That's why choosing a reliable Electric Stove Repair Service Dubai is essential.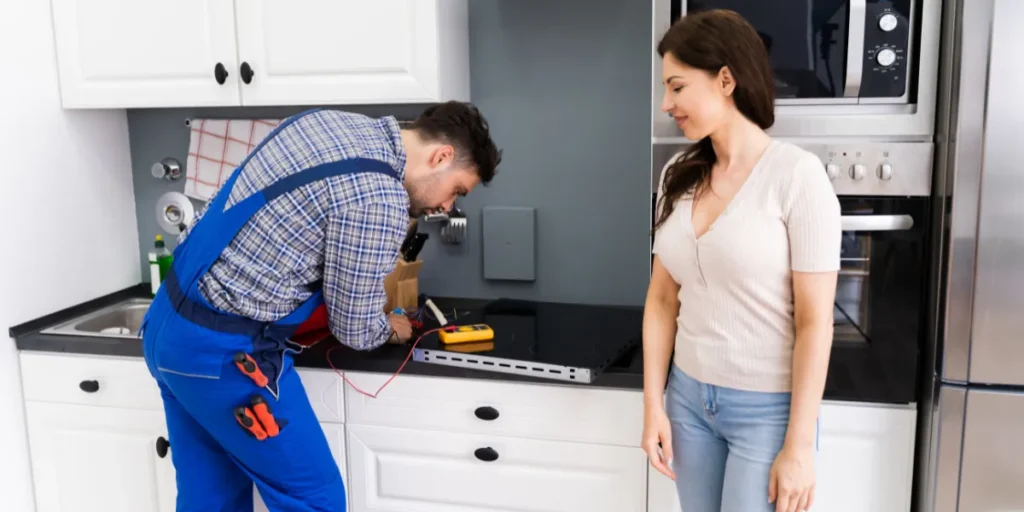 Why Choose Barakat Al Dar Repairing Dubai?
When it comes to electric stove repair, Barakat Al Dar Repairing Dubai stands out as a trusted name. Our team of skilled technicians specializes in diagnosing and fixing a wide range of electric stove problems. We understand the importance of a functional stove in your kitchen and strive to provide timely solutions.
Our Electric Stove Repair Services
At Barakat Al Dar Repairing Dubai, we offer comprehensive electric stove repair services. Whether it's a faulty heating element, a malfunctioning thermostat, or any other issue, we have the expertise to handle it. We use only genuine parts and advanced techniques to ensure a long-lasting solution.
Benefits of Professional Repair
Opting for professional repair services over DIY fixes guarantees safety, efficiency, and cost-effectiveness. Our technicians are trained to identify and resolve issues swiftly, preventing further damage and ensuring your electric stove operates optimally.
Service Coverage in Dubai
We proudly serve residents across Dubai, ensuring that everyone can access our reliable electric stove repair services. No matter where you are in Dubai, Barakat Al Dar Repairing Dubai is just a call away.
Customer Testimonials
Don't just take our word for it—our satisfied customers speak for themselves. Read their testimonials to learn about their experiences with Barakat Al Dar Repairing Dubai and how we restored their electric stoves to peak performance.
Pricing and Transparency
We believe in fair and transparent pricing. Our pricing structure is competitive, and there are no hidden fees. You'll know exactly what you're paying for, with no surprises on your bill.
Contact Information
Ready to get your electric stove back in working order? Contact Barakat Al Dar Repairing Dubai today. You can reach us through our website, phone, or email. Our friendly team is here to assist you.
When your electric stove needs repair, trust the experts at Barakat Al Dar Repairing Dubai. We offer top-notch Electric Stove Repair in Dubai and ensure your kitchen is up and running smoothly. Contact us now and experience the difference of professional service.