When your trusty washing machine starts acting up, it's natural to wonder: What is the average cost to repair a washing machine? In Dubai, where appliances are essential for daily life, finding a reliable and affordable washing machine service is crucial. This comprehensive guide will shed light on the factors that influence repair costs, helping you make informed decisions.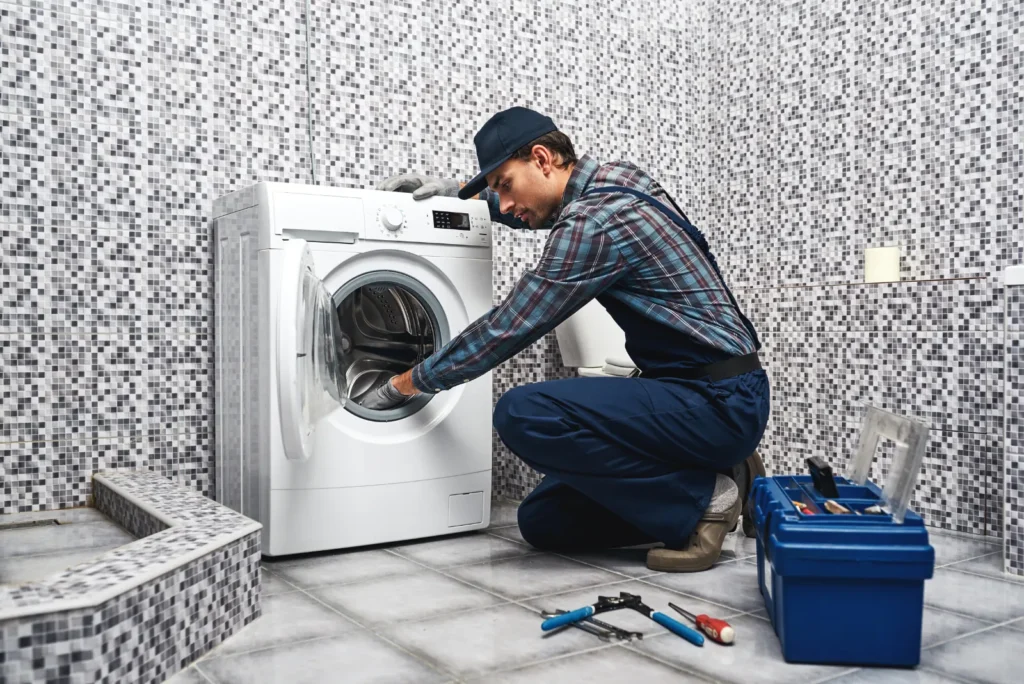 Factors Affecting Washing Machine Repair Costs
Type and Brand of Washing Machine
The cost of repairing a washing machine varies depending on its type and brand. Front-loading machines, top-loading machines, and high-end brands like Samsung and LG may require different parts and labor, impacting the overall repair expense.
Nature of the Problem
Is your washing machine experiencing a minor glitch, or is there a major issue that needs attention? Common problems like a clogged drain or a faulty valve can be relatively inexpensive to fix, while more complex issues, such as a malfunctioning motor or control panel, can be costlier to repair.
Age of the Appliance
The age of your washing machine plays a significant role in determining repair costs. Older machines may require replacement parts that are harder to find or are no longer in production, increasing the overall expense. On the other hand, newer models may have warranties that cover repair costs.
Average Washing Machine Repair Costs in Dubai
Washing Machine Repair Dubai
In Dubai, the average cost to repair a washing machine can range from AED 200 to AED 800 or more, depending on the factors mentioned earlier. Basic repairs like unclogging a drain or fixing a minor electrical issue tend to be on the lower end of this spectrum. However, more extensive repairs, such as replacing the motor or drum, can push the cost higher.
Choosing Barakat Al Dar Repairing for Washing Machine Service
When it comes to washing machine repair in Dubai, Barakat Al Dar Repairing is your trusted partner. With years of experience and a team of skilled technicians, we offer efficient and cost-effective solutions for all your appliance repair needs. Our commitment to quality service and transparent pricing ensures that you get the best value for your money.
Expert Technicians
Our technicians are well-trained and equipped to diagnose and repair a wide range of washing machine issues. Whether it's a minor adjustment or a major overhaul, you can rely on our experts to get your appliance running smoothly again.
Transparent Pricing
At Barakat Al Dar Repairing, we believe in transparency. We provide detailed estimates for all repairs, so you know exactly what to expect in terms of cost. There are no hidden fees or surprises when you choose us for your washing machine service.
Customer Satisfaction
We take pride in our high level of customer satisfaction. Our commitment to delivering quality service has earned us a reputation as one of the top washing machine repair companies in Dubai. Our satisfied customers are a testament to our dedication to excellence.
In summary, the average cost to repair a washing machine in Dubai can vary widely based on factors such as the type and brand of the machine, the nature of the problem, and the age of the appliance. When seeking washing machine repair in Dubai, trust Barakat Al Dar Repairing for expert service and transparent pricing. Don't let a malfunctioning washing machine disrupt your daily routine. Contact us today for reliable and affordable repairs.